Imagine waking up to the sound of water gushing through your home or the sight of flames engulfing your living room. Disasters can strike at any time, leaving you feeling overwhelmed and unsure of what to do next. That's where Renovco comes in.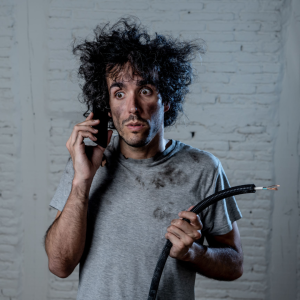 Disasters can happen at any time, and when they do, it's essential to have a reliable team to assist with the aftermath. Our team specializes in fire and flood restoration in Montreal, and we're always ready to help in case of emergency.


When you
choose Renovco
, you can rest assured that you're in good hands. We have a team of experts who understand the urgency of the situation and will act quickly to minimize damage. We assign a claim specialist to your file, who will represent you in negotiations with your insurance company to ensure a fair settlement.
Once the scope of work is approved by your insurance company, we'll assign a project manager to oversee the reconstruction process. Time is a crucial factor when dealing with disasters, and we work efficiently and effectively to ensure that the emergency work is completed as soon as possible. Our primary focus is on the health and safety of the residents.


At Renovco, we don't just focus on "what to do" in the aftermath of a disaster. We go beyond that and focus on "how to do it." We have a highly qualified fire and flood restoration team that understands the complexity of the work required. We use industry-standard techniques to perform demolition and clean-up in preparation for reconstruction.


Disasters can be disruptive, stressful, and upsetting for those affected. That's why our team is committed to exceeding your expectations and providing exceptional service to help you get back on your feet as soon as possible.
Trust the Renovco way!